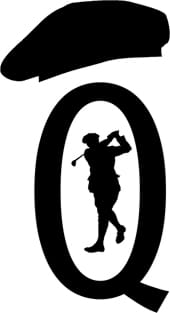 Norman von Nida Trophy
The annual Norman von Nida Trophy is organized by Hickory Golfers Queensland and held at a different south-east Queensland golf club each year. This single-day 18 hole stableford event recognizes this Queensland golfing legend's contribution to Queensland, Australian and world golf.
Born in 1914, Norman von Nida was involved primarily with RQGC and Nudgee Golf Clubs from their earliest days. He began caddying at the age of ten and by 1929 was winner of the annual RQGC Caddies Championship. As Queensland's number one bag-slinger, young Norman was entitled to caddy for Walter Hagen in an exhibition match against Joe Kirkwood held at RQGC later that year. These early experiences provided crucial encouragement for von Nida's subsequent golfing career, during which he became one of the world's best players and most respected coaches. Between 1935 and 1965, von Nida won forty-six tournaments and championships in Asia, Australia and the United Kingdom. He later became a Life Member of RQGC and remained thus until his passing in 2007 at the age of ninety-three.
Details
To play

Date

TBA February 2022

Time

11:30 pm for 12:00 pm tee-off

Event

18 holes stableford — played with hickory-shafted clubs

Venue

TBA

Cost

$TBA pp (HGQ members — includes green fee)
$TBA pp (HGQ guests — includes green fee)
$TBA pp (Redland Bay Golf Club members and reciprocals)

Post-game

Presentations and refreshments in the clubhouse

Notes

Guests must register with HGC

Green fees and electric golf carts are payable direct to the Pro Shop

Members of the hosting golf club (and reciprocals) do not pay green fees
Norman von Nida Trophy Venue Selection
Hickory Golfers Queensland conducts the Norman von Nida Trophy at a different south-east Queensland golf club each year. This recognizes "The Von's" links, over his illustrious eight decade-long golfing career, with the various local golf clubs on whose honour boards his name appears so prominently.
Because many south-east Queensland golf clubs were established in the 'golden age' of golf course development, and will consequently celebrate centenaries and other significant anniversaries over coming years, it is intended that the Norman von Nida Trophy be hosted each year by a club celebrating such a milestone.
Because no Brisbane club celebrates a centenary in 2021, and considering HGQ did not exist two years ago when Redland Bay Golf Club celebrated its centenary, RBGC has been chosen to host this year's event. Established in 1919, Redland Bay Golf Club has a rich and proud history and this allows HGQ to acknowledge the club's contribution to Queensland golf from its earliest days until the present.