Timeline
2011
8 July, six players (Alan Wilson, Ralph Heading, Rob King-Scott, Ross Bishop, John Greehalgh and Peter Monks) gathered to play the first organized hickory golf at Royal Queensland Golf Club since the 1930s
Alan Grieve wins US Hickory Open Championship
Australian Golf Heritage Society (Queensland Chapter) created — Charles Earp elected Patron, Peter Monks elected Captain and Rob King Scott elected Secretary
Inaugural Carnegie Clark Trophy (Royal Queensland Golf Club Hickory Shaft Championship) — winner John Greehalgh
2012
Alan Grieve wins Australian Hickory Shaft Championship
2014
Hickory event held on Heritage Day at Royal Queensland Golf Club
Peter Monks hands over Australian Golf Heritage Society (Queensland Chapter) Captaincy to Andrew Baker, Ross Haslam elected Secretary, Trevor Kidd elected Treasurer
Alan Grieve wins his second Australian Hickory Shaft Championship
2015
Inaugural Queensland Hickory Shaft Championship held in September at Royal Queensland Golf Club — winner Alan Grieve 79 strokes
2016
Inaugural Queensland Hickory Shaft Foursomes Championship held in September at The Brisbane Golf Club — winners Alan Grieve and Joel Negline 78 strokes
2019
Peter Monks awarded Life Membership of Australian Golf Heritage Society and Charles Earp's Life Membership confirmed due to his Patronage since the Queensland Chapter's formation
Peter Monks and Bradley Tatnell win Australian Hickory Shaft Foursomes (net) at Elanora Country Club, NSW with 76 strokes
Peter Monks wins Australian Hickory Championship (age 80+) at Concord Golf Club, NSW.
2020
Inaugural Norman von Nida Trophy held in January at Royal Queensland Golf Club — winner Bradley Tatnell
Hickory Golfers Queensland Inc. held the first meeting on 26 June 2020 and formerly incorporated as an association on 30 July 2020
Charles Earp elected Patron of Hickory Golfers Queensland and Life Memberships conferred upon Charles Earp and Peter Monks — Andrew Baker elected President, Rob King-Scott elected Secretary and Bradley Tatnell elected Treasurer — Alan Grieve, Ross Haslam and Arthur O'Shea elected to the Board of Management
Perry Somers granted Honorary Membership and appointed roving ambassador
Inaugural Queensland Hickory Masters Championship held in September at The Brisbane Golf Club — winner Chris Webster
Inaugural Bobby Jones Trophy held in October at Cooroy Golf Club — winner Greg Mellifont
Queensland Hickory Shaft Championships held for the first time outside Brisbane — jointly hosted by Toowoomba Golf Club — Middle Ridge and City Golf Club Toowoomba
Establishment of Australian Golf Hickory Society (Queensland Chapter)

Dr Peter Monks... in action
---
Establishment of Australian Golf Hickory Society (Queensland Chapter)
---
Re-establishment of hickory golf in Queensland
'Hickory golf' had not been played regularly in Queensland since steel shafts replaced wooden (hickory) shafts in the late 1920s and early 1930s. It has taken some devoted and special interest to revive hickory play in Brisbane, with a Chapter of the Australian Golf Heritage Society being established at Royal Queensland Golf Club in 2011.
I joined Royal Queensland Golf Club in 1959, where I found the professional, Charlie Earp, to be interested in hickory clubs and hickory play. Having commenced playing golf around 1945 using hickory clubs myself, hickory golf often became our topic of discussion. In the 1940s, old hickory shafted clubs were cheap and in abundance and, as caddies, we shared clubs. When the shafts broke, we replaced them with clubs purchased from the professional for the grand price of two shillings and sixpence each. We were taught the game by the club professional, the well-respected Jack Brown. He also instructed us on how to repair both iron and wooden headed clubs and make 'wooden' clubs from the block upwards. We were taught how to cut, rasp, sand, glue and bind; and then how to apply a smooth leather grip to complete the resultant hickory club for play.
Charlie Earp, who commenced as professional at Royal Queensland Golf Club in 1959, had a colleague in Sydney, Tom Moore, who was also interested in hickory golf. Between them, they had collected hundreds of clubs, both 'hickories' and early 'steelies', and would often discuss the possibility reviving hickory play in Australia. With Tom's assistance, the Australian Golf Heritage Society was formed in Sydney but the organisation never expanded to Queensland. With this my continuing concern, it was time to make a special effort and attempt to resurrect 'hickory play' at home.
Around 2009, I contacted some members of the AGHS executive in Sydney in an endeavour to see what interest there was in hickory play and whether play could be commenced in Brisbane. Following many communications, I decided it was best to participate in an AGHS competition in Sydney. By this time, I had collected some hickory clubs and restored them for play.
In March 2011, I played in an AGHS hickory competition at Long Reef Golf Club, where I met and discussed my concerns with members of the society. Tom Moore, Dr Michael Sheret, Bruce Nairn and John Lock were most helpful with their suggestion for initiating play and forming an organisation in Brisbane. After much consideration it was decided the most fortuitous way would be to form a 'Chapter' of Sydney-based AGHS in Brisbane.
By advertising for potential interest in hickory golf with Golf Queensland and PGA Australia, and through personal contact with friends and members at Royal Queensland Golf Club, there appeared to be enough momentum to commence hickory play in Brisbane. With several members from Royal Queensland Golf Club showing interest, it appeared feasible that hickory play would be viable. Initially there was some resistance within the club to forming a hickory playing group of RQGC members, with the fear that a 'club within the club' may develop. Because of this concern, some restrictions were initiated on our play and formation of our organisation. With reassurance that this problem would not arise, and with an open invitation to all members and guests of the club, this concern was partially allayed. Time has shown that this concern was unnecessary, with the successful establishment and growth of hickory play.
On 8 July 2011, six players (Alan Wilson, Ralph Heading, Rob King-Scott, Ross Bishop, John Greehalgh and Peter Monks) gathered to play the first organised hickory golf at Royal Queensland Golf Club since the 1930s. In December 2011, members of the growing group met to formulate the Australian Golf Heritage Society (Queensland Chapter). Charlie Earp was elected Patron, Peter Monks was elected Captain, and Rob King-Scott was elected Secretary and a plan for regular play was etched. The Queensland Chapter for hickory play was established.
Interested members purchased their own clubs from various sources, including Charlie and Tommy; who, between them, had a large number of old hickory clubs. Old skills were resurrected by Ross Bishop and Peter Monks for repairing, restoring and making clubs. Members soon received assistance to restore and repair their clubs, or gained the skills necessary to restore and repair them themselves. The whereabouts of the materials required for repair and restoration was successfully sought. New shafts for both irons and woods were imported from the USA, while 'new' wooden headed clubs were made using original blocks provided by Charlie and Tom Moore. Tom encouraged us by paying a visit in February 2014 and by late 2014 all regular players possessed their own hickory set. There are now spare sets of newly made and restored clubs available for loan to those considering joining the group. By March 2012, there were about 20 regular players.
After three years, with a 9 hole competition being played each month during the golf season and the addition of a Hickory Championship played on Heritage Day at Royal Queensland Golf Club, the group had grown to 26 players with a regular attendance of between 12 and 20 players. We had grown to the point where it was time to appoint a Treasurer and Trevor Kidd was elected to this position. All players, being members of the Queensland Chapter, were encouraged to be members of the Australian Golf Heritage Society, Sydney.
During this time, the Chapter was fortunate to have both national and international representation. Alan Grieve (Wynnum and later Brisbane Golf Club) had been a long standing hickory convert, playing hickory golf for some time before our Chapter was established. Alan played in the US Open Hickory Championship in 2011 and 2012, winning the title in 2011. He played in the Australian Hickory Shaft Championship from 2010 to 2014, again winning in 2012 and 2014. Andrew Baker and Peter Monks also ventured south to play in the Australian Hickory Shaft Championship, held in Sydney. The Chapter had been functioning well, gathering increasing interest in hickory play, with member numbers growing month by month. The inaugural executive continued until the AGM of 2014.
With continuing growth of the Chapter, in my opinion it was time to involve new executive personnel with the aim of injecting fresh ideas from other Chapter members. The Captain and Secretary therefore stood aside. Andrew Baker, a Royal Queensland Golf Club member who was extremely interested in hickory play and had for some years played only with hickory clubs, was elected Captain. Ross Haslam from Nudgee Golf Club acted as Secretary for a stint, with Rob King-Scott later returning to that position.
This decision has proved correct. Over the next 6 years with Andrew and Rob at the helm, group enthusiasm has led to continuing growth of the Chapter. The membership, now involving both genders, has continued to grow. The monthly 9 hole competition continues to be well attended, various championship events have been introduced, away games have been established and the national championship has been attended by members as a Queensland group. Additionally, 'hickory cells' have established at other Brisbane golf clubs and in various Queensland towns. Finally, the Chapter has taken on its own identity, incorporating by name as Hickory Golfers Queensland; I congratulate them both on this progress. The details of advancements since the AGM of 2014, I will leave for Andrew and Rob to detail.
With this progress, I am happy to have been part of re-establishing hickory golf in Queensland and can happily leave a viable organisation in the competent hands of Andrew Baker and Rob King-Scott. It now appears we have an established group of golfers in Brisbane with sufficient interest and enthusiasm for playing and administering hickory golf in Queensland alongside the Australian Golf Heritage Society in Sydney.
Dr Peter L. Monks
Inaugural Captain (2011–14)
Life Member of Australian Golf Heritage Society
Life Member of Hickory Golfers Queensland Inc.
5 October 2020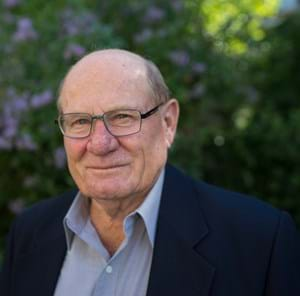 Formation of Hickory Golfers Queensland Inc.
Formation of Hickory Golfers Queensland Inc.
Hickory Golfers Queensland Inc. grew out of (and succeeded) Australian Golf Heritage Society (Queensland Chapter), whose formation and early history are outlined above by Dr Peter Monks.
Having played hickory golf for nearly a decade under the aegis of AGHS (Qld), a number of our fraternity felt that Queensland-based players would be better served by an autonomous, locally controlled association which primarily addressed regional needs. That is, having a focus on playing golf with hickory shafted clubs rather than having artefacts or history as our fundamental priorities; as was the case, respectively, with AGHS and GSA.
This process was accelerated by a meeting in early 2020 between AGHS (Qld) captain Andrew Baker and Golf Society of Australia president Graeme Ryan. At this meeting, Mr Ryan reported that the long mooted merger between AGHS and GSA was not going to occur. Rather, he said, "The two bodies had agreed to form a national organisation, provisionally called Golf Heritage Australia, to act as the peak national body for golf heritage related issues". He went on to say, "The over arching entity was anticipated to comprise multiple state chapters and provide a single point of contact with the federal government, Golf Australia and overseas associations such as SoHG and British Golf Collectors' Society". To this effect, Mr Ryan suggested, "It would be in the interest of AGHS (Qld) to form a new state body (rather than remain a northern offshoot of AGHS) and to subsequently join the planned national body once it was created".
The idea of creating a state-based organisation had been on our minds for some time and mid-2020 seemed an opportune moment to progress the idea. To this effect, Rob King-Scott, Chris Cooper and Andrew Baker discussed the possibility of incorporating such a body. A generous donation by Dr Peter Monks, along with money raised during the 2019 Queensland Hickory Golf Championships, provided the means to fund the new society's incorporation. Mr King-Scott kindly offered to take on the task of organising this process and Mr Cooper provided his legal expertise to undertake the process of incorporation.
The inaugural meeting of Hickory Golfers Queensland was held as a luncheon on Friday 26 June 2020 in the newly completed Centenary Library at Royal Queensland Golf Club. Those present were Andrew Baker (Chair), Rob King-Scott, Chris Cooper, Kevin Tuckwell, Arthur O'Shea, Phil Akes, Peter Monks, Bradley Tatnell, Vince Creagh, Ross Bishop, Ian King, Peter Egan, Charlie Earp, David Klaffer, Ralph Heading and Wally Boydell. Apologies were received from Ross Haslam, Alan Grieve and Tracy Heading.
The proposed (and unanimously adopted) objects of the association were to:
support and advance the sport of golf being played in the traditional way;
promote the experience of golf in a manner consistent with how the game was played in the hickory era;
encourage the playing of golf in Queensland with hickory clubs;
set and maintain standards for hickory golf clubs and equipment in Queensland;
provide an organisation for like-minded hickory players;
promote the playing characteristics of wood shaft golf clubs;
provide advice on the restoration and repair of wood shafted golf clubs;
establish guidelines for organising hickory golf tournaments in the Queensland;
provide a centralised scheduling system for state-wide hickory competitions;
provide for the establishment and maintenance of hickory handicaps;
encourage an interest in the heritage of golf in Queensland.
Nomination of office bearers then occurred, with Andrew Baker, Rob King-Scott and Bradley Tatnell being elected, respectively, as president, secretary and treasurer. Queensland hickory golfing stalwarts Ross Haslam, Alan Grieve and Arthur O'Shea were then elected as management committee members, along with the already appointed office bearers.
The final tasks of the meeting were to appoint Mr Charles Earp OAM, ASM as Hickory Golfers Queensland Patron and confer HGQ Life Memberships upon Charlie and Dr Peter Monks — honours they had previously held with AGHS (Qld).